Foam rubber with crepe surface (#700)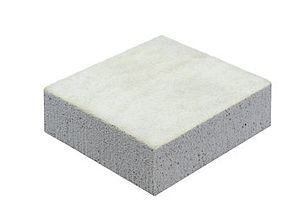 This product is suitable for gently cleaning suede and nubuck leather.
Both the foam rubber and the crepe surface are made from natural rubber, whose rough, adhesive surface binds dust and dirt, cleaning the leather very gently.
The foam rubber with the crepe surface is available in the size 63x55x19 mm.
Instruction for use
Ask for an offer