Newsletter Brush Caddy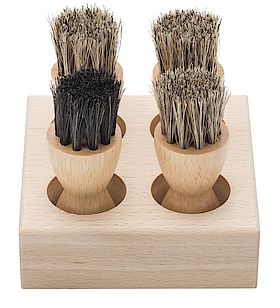 In this newsletter we would like to introduce a new product to you. Something without which no shoe love is complete: the brush caddy.
It elegantly serves you four round brushes!
We recommend you keep one round brush with black coating (for black shoe cream) and three round brushes with light coating (for neutral and coloured shoe creams) in your stand.
This way, shoe care will be much more fun!