Negative CO2 balance – the KEFF check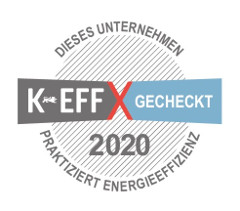 Since 1942, we have been producing exclusively at our site in Schönau in the Black Forest and attach great importance to production in harmony the beauty of nature. We have previously paid particular attention to alternative power generation such as hydropower and photovoltaics and we are now also committed to environmentally friendly heat generation.
In 2018/19, the company Frank invested in an energy-efficient chip heating system, and in 2020 it was fully connected to the local district heating network. A KEFF check (Competence Centre for Energy Efficiency) showed that we save 150 tonnes of CO2 every year!
Find out more here
!