Cleaning Blocks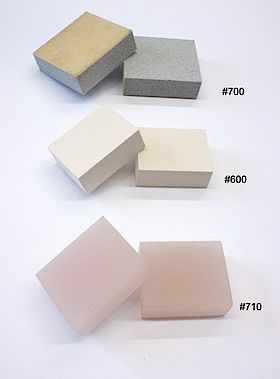 This time we're introducing additional products for cleaning suede leather.
Due to the usage of various suede leathers (from very soft and sensitive deerskin up to quite rough suede leather), it is necessary to use different care products.
We have an abrasive cleaning rubber (#600), a soft rubber (#710) and a foam rubber with a crepe surface (#700) in our range.
Now you can read more about which product should be used for which purpose and for which shoe.